Construction Progress Tracking
Sablono vs Buildots
When it comes to tracking the completion of tasks, milestones, and deadlines and monitoring the progress of the work being done on the site, what's the best option for your projects?
Empowered by technology or limited by it?
Sablono combines the expertise of your partners with the power of technology
Who understands your project better than the experts that help to bring it to completion?

Sablono combines the expertise of your project partners with the power of technology to help you track project progress in a way that's seamless and truly collaborative.

Your trades report directly in Sablono using structured answers and status that give you accurate data in simple terms. Your management will be able to confirm or reject activities based on their quality.

Percentage complete values are based on the number of activities that are marked as 'complete', standards are assured by attached QA checklists, and you'll know who completed the work down to the individual level.


Buildots combines visual data with AI
Buildots installs another step in your reporting flows by using AI to analyse visual data.

The question is, will the AI be able to understand status and quality across the numerous types of activities? Will it know your job better than you? Will it tell you who finished a task? The answers to these questions are not certain.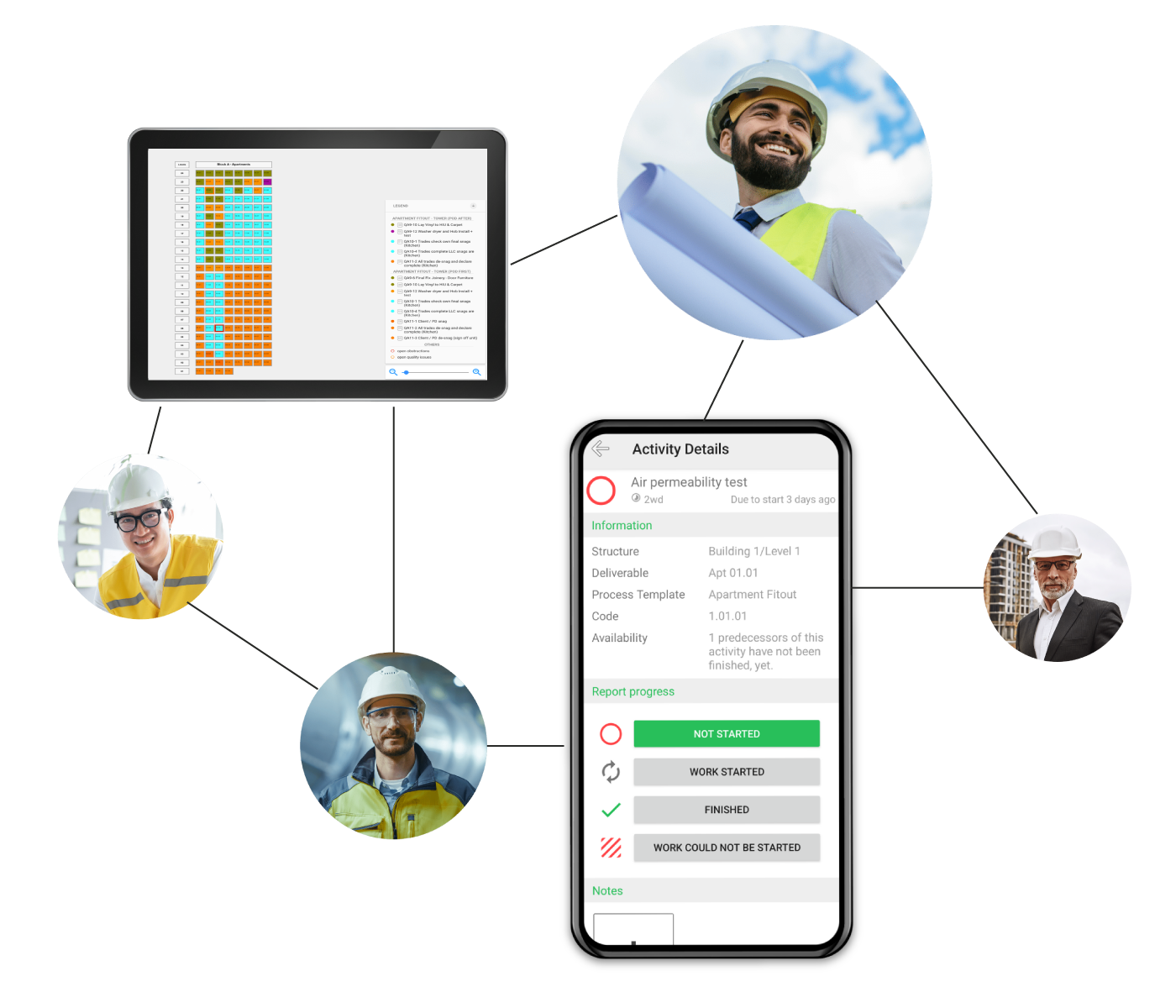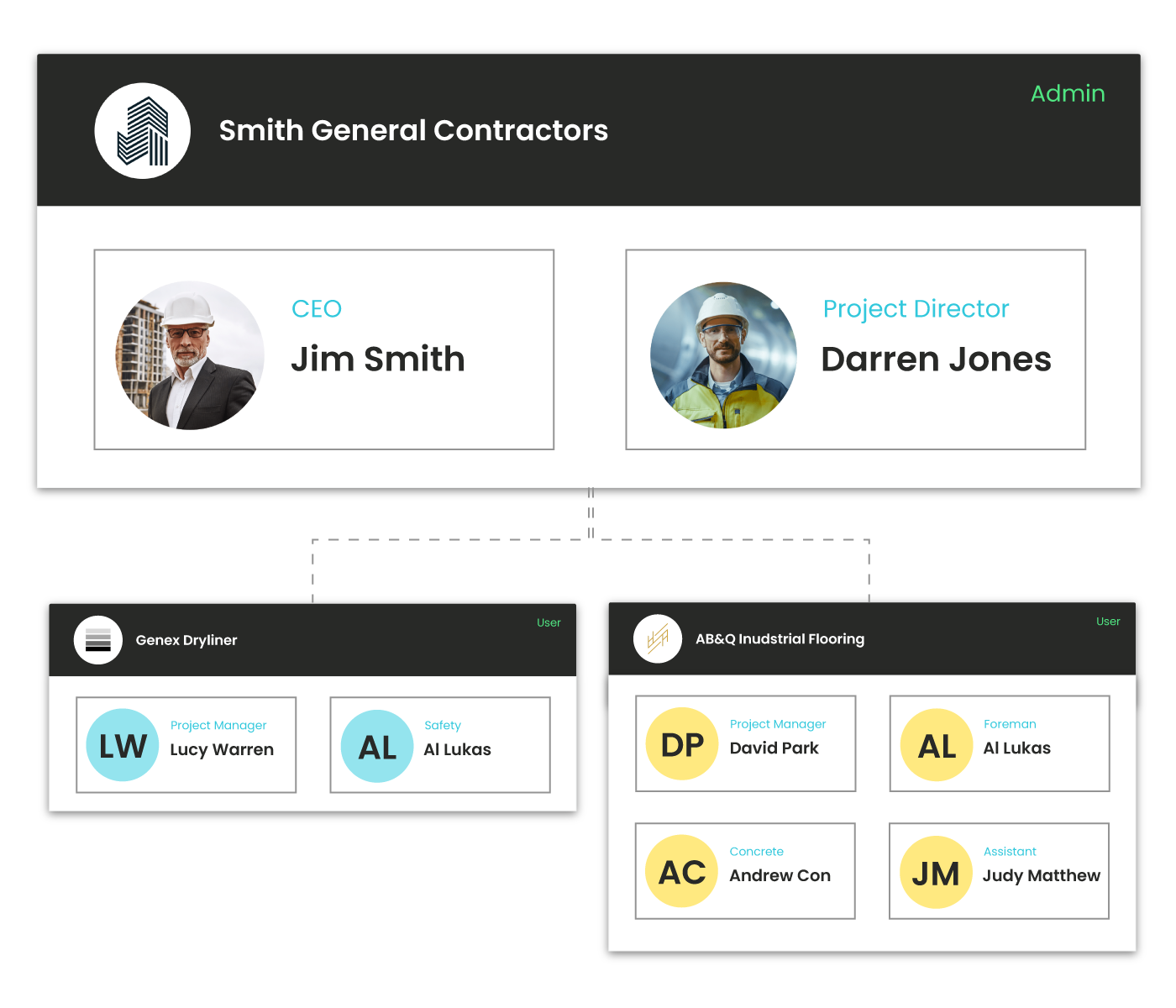 Need The Golden Thread?
Sablono provides a complete digital audit trail. From the company executing work, QA assessments, the time of sign-off, who signed off, photos and more – Sablono makes it quick and easy to keep track of thousands of activities and retrieve the actual execution data in moments.

Buildots does not offer this same level of accountability on projects. Although visual data interpreted through AI can provide some insights into how your project is progressing, there is no reliable way of understanding who did what.



Say goodbye to uncoordinated site walks...
With Sablono, uncoordinated walks are no longer required since the trades report the status of activities directly in the Sablono app.

This means that the question of "what's the status" is always at your fingertips. Managers simply have to confirm or reject activities.


With Buildots, comprehensive site walks are still required to capture 360° photos via the helmet-mounted cameras.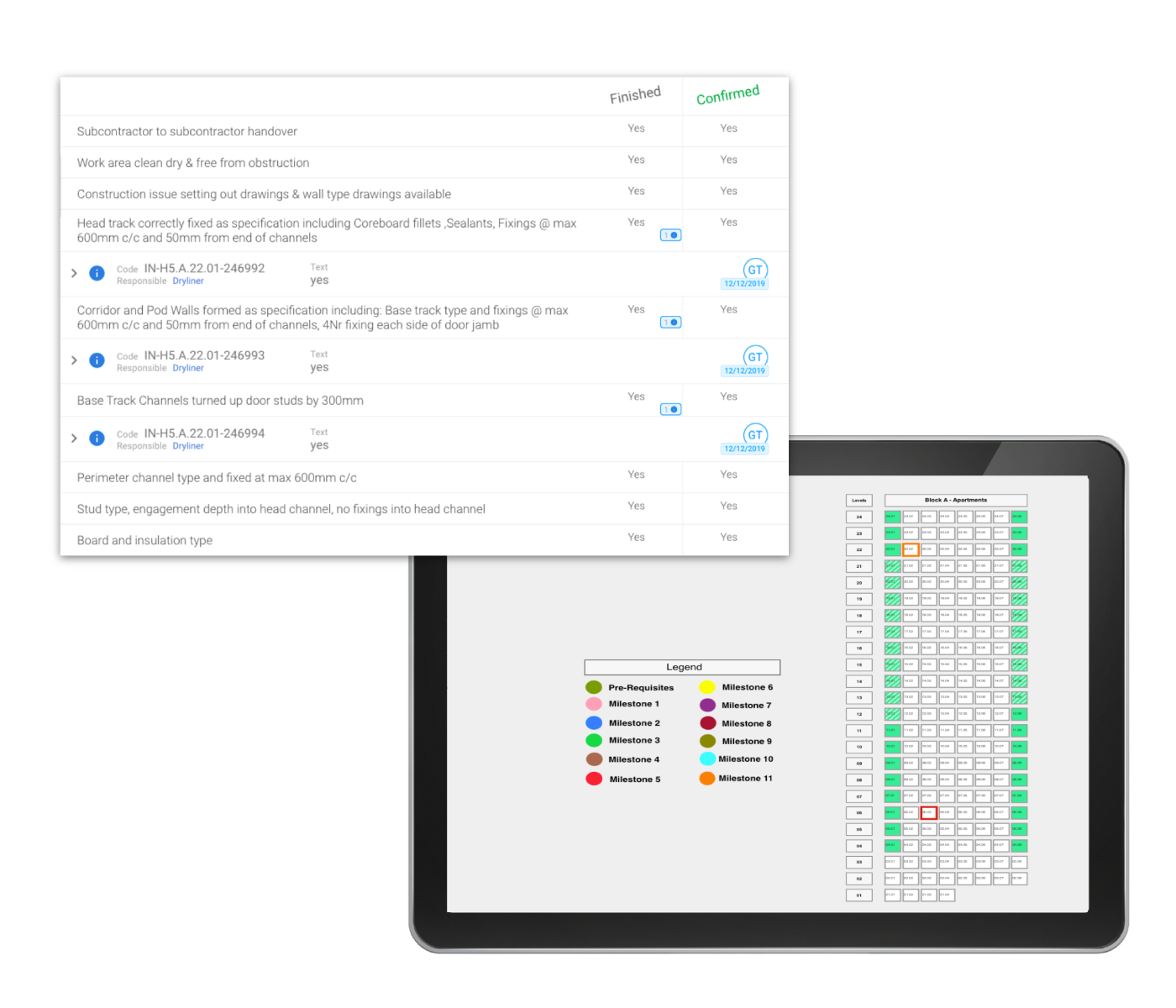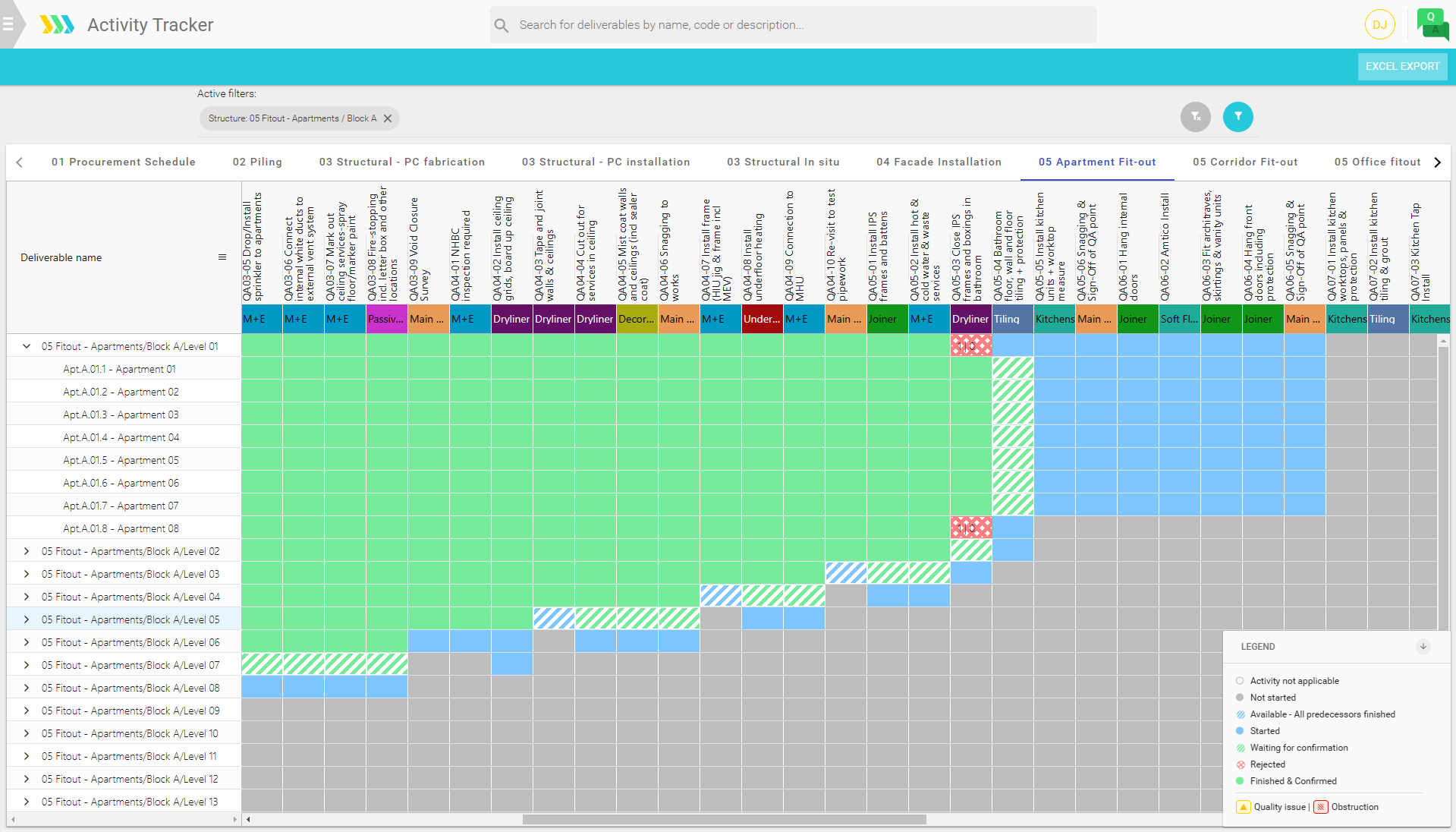 A real-time picture vs. a snapshot picture
Sablono gives an accurate, real-time picture of what is actually happening on-site.
The status of work is tracked 'in the moment' as your trades complete their work.
Before trades can hand over an activity, they complete digital QAs and upload relevant documents and photos - all of which are directly attached to the units via the Sablono app for real-time status updates.
Buildots works with historical snapshot data.
3D cameras capture trades activities as they complete work. At the end of the day, this footage is uploaded so the data can be synced with the project plan.
This creates a lag between the time the activity is completed and the time it is finally synced with the plan.

"No data processing time needed. No more guessing "percentage complete" values. Sablono provides structured information that makes everything clear."
Transform your processes vs. digitalise your processes
Most construction progress tracking tools work to digitalise your existing workflows. For a long time this has been sufficient, but is this enough to take your company to the next level?

Sablono connects and streamlines your execution workflows by allowing you to drill down into the finest details of your project.
Break down your project into all of the pieces, create standardised workflows based on data-driven best practices, manage hundreds of thousands of activities and transform your baseline into a production plan.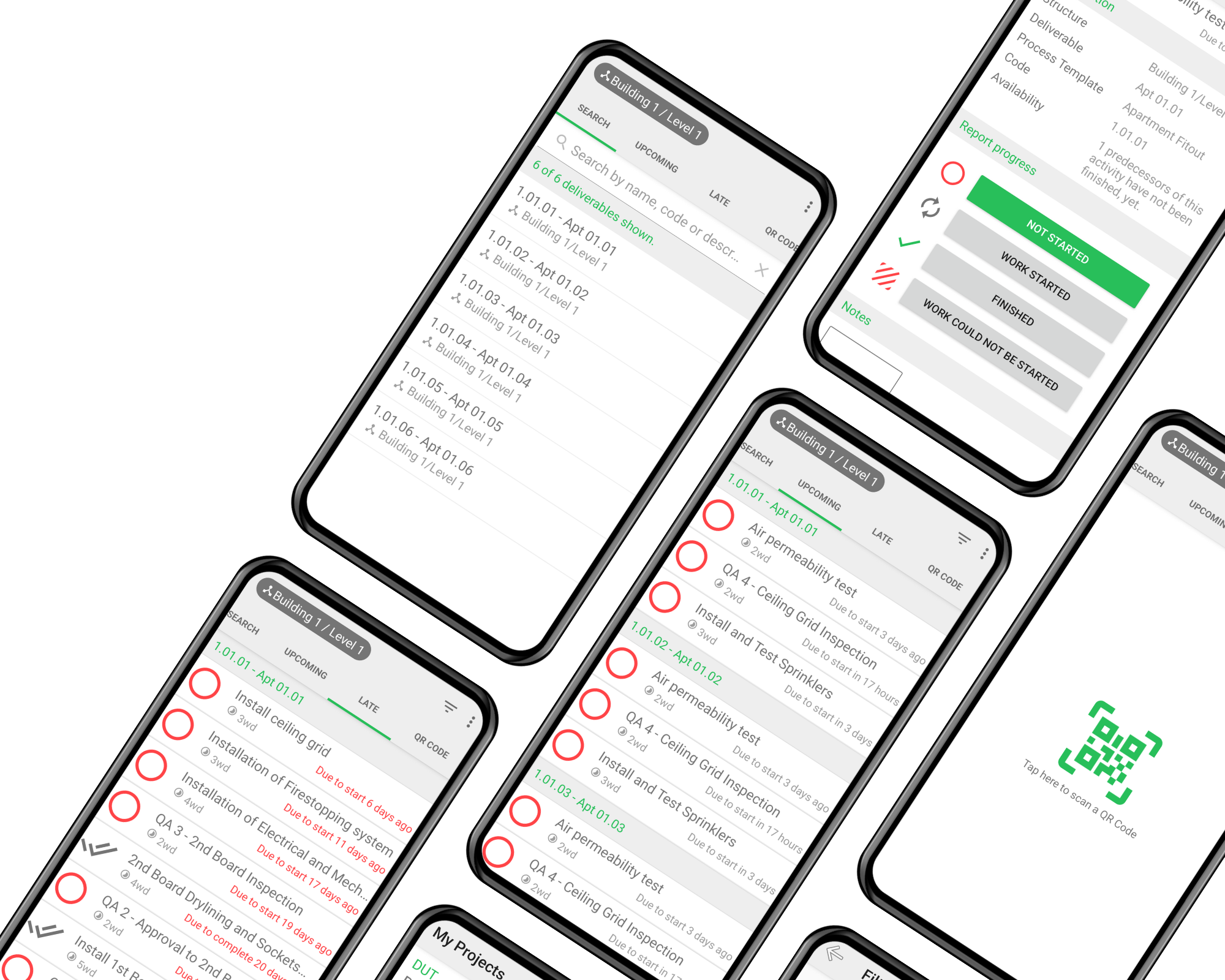 "Sablono provides a structured, collaborative approach that fosters trust between all project partners."
Try Sablono for free
Want to see what Sablono has to offer? Try it for free with Track Free.
| | | |
| --- | --- | --- |
| TIME | | |
| Import deliverables (e.g., areas or components) from Excel or scheduling tools | | |
| Standardised work sequences (incl. durations, dependencies & responsibilities) | No | |
| Manage 200k+ activites | No | |
| Tag QR codes to deliverables | No | |
| Automated trade-to-trade handover notifications | No | |
| Look-ahead planning | No | |
| Visualise progress in schematics/drawings | | |
| Planned vs Actual dashboards (per trade, deliverable, area) | | |
| Full audit trail of progress | | |
| QUALITY | | |
| Digital QA checklists | No | |
| Automated quality control via direct link of QA checklists into standardised work sequences | No | |
| Raise issues with attached photos | | |
| COST | | |
| Cost-load activities | | |
| Automated valuations based on real-time progress | | |
| OTHER | | |
| Mobile app for on-site task management with offline capabilities | No | |
| Reporting API to create custom, real-time reports | No | |