Sablono makes it easy to build with
confidence
We believe in a world, in which construction projects are delivered hand-in-hand and with mutual trust and transparency between all project partners. In this world, sharing information for the greater good of successful delivery is chosen over hiding problems and blaming others. This world does not require large project hierarchies of directors over managers over foremen over site workers. Everyone is a project owner. Everyone's goal is successful project delivery and project teams own the success together. To make this vision become reality, the world requires extraordinary technology. This is what drives us. Every day.
Our vision
To reinforce those that build our world.
Our mission
To provide best-in-class technology to make the execution of building projects more efficient, reliable, and safe for all of us.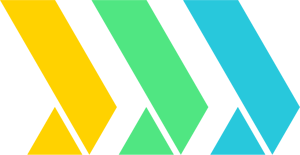 Our story

Sablono's journey was harder than expected. The domestic market of Germany simply wasn't ready for Sablono's core principles: Transparency & Collaboration within the Supply Chain.
Nonetheless, a small group of people continued to believe in their vision and idea of what construction execution should look like in a digital setting. Always in collaboration with major construction companies, they continued to build what is today called Sablono Platform - and pioneered construction execution management which has since become the standard for Lean Construction Collaboration in the field.

Their journey took Sablono out of Germany with their first international project - Louvre Abu Dhabi - delivered from 2015-2016. This experienced allowed them to enter the UK with their first UK project, London Greenwich Peninsula. The UK market entry ensured Sablono's business success between 2016 & 2019 and allowed them to win major customers Lendlease, BESIX, Ballymore and others since. Sablono today operates from Germany and the UK and supports the delivery of projects worldwide: In Europe, Africa, Australia, Asia and South America. More countries and continents will follow.
Industry experience
We provide a trusted, reliable and honest solution to the industry
Strong culture
We foster an open, appreciative, fair and trustworthy culture
Customer-centric
We go the extra mile for our customer's and our own success
High standards
We live up to our own standards – data-driven, lean and human-centric