Join the Sablono team
We are passionate contech experts disrupting an industry.
Join us if you are up for the challenge
Our culture is
priority
At Sablono, we work smart to fulfill our vision and improve the lives of construction specialists everywhere. What makes us special is the belief in process and detail: Process helps to control chaos and detail helps to measure the quality of execution and enables improvements. As a team, we aim to provide a trusted, honest and reliable solution to enable project success in even the largest solutions. We go the extra mile for our customers' and our own success.
Making an impact
There is always a challenge to find in construction tech. As a proactive, creative, and entrepreneurial individual with attention to detail and a focus on getting things done, you will find a very fulfilling career in Sablono and be able to add your special traits to our team. We look forward to having you!
#CONTECH
Join Sablono!
We are looking for top talent to revolutionise an industry.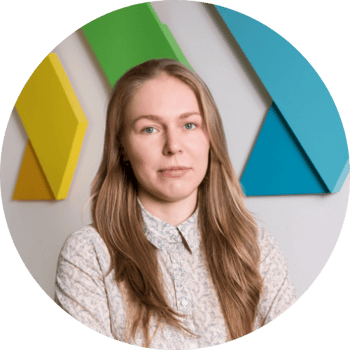 Meet Svetlana
People & Culture Manager
The international growth of Sablono gives you plenty of opportunities to grow together with the organisation and leave your footprint.
At Sablono we value and trust each other and empower everyone to really own their work and responsibilities.
We're used to remote collaboration across different locations and time zones. We have built remote work into our day-to-day and provide a hybrid setup for remote & office work.
Fresh fruits, nuts, crackers, coffee, soft drinks, tea and regular team lunch gatherings on our sunny terrace keep us going!
We like to meet, share ideas and connect with our teammates at the office. But every now and then it's time for some fun somewhere else!
We believe in the power of diversity and are proud of our variety of characters, backgrounds and cultures.