HIGH RISE APARTMENT SOLUTIONS
Residential construction management software
Don't just digitise your apartment build - take control of it.
Sablono isn't your average digital tool. It's your execution partner.
Gain granular project insights, spot issues before they happen, fix broken processes and boost on-site productivity.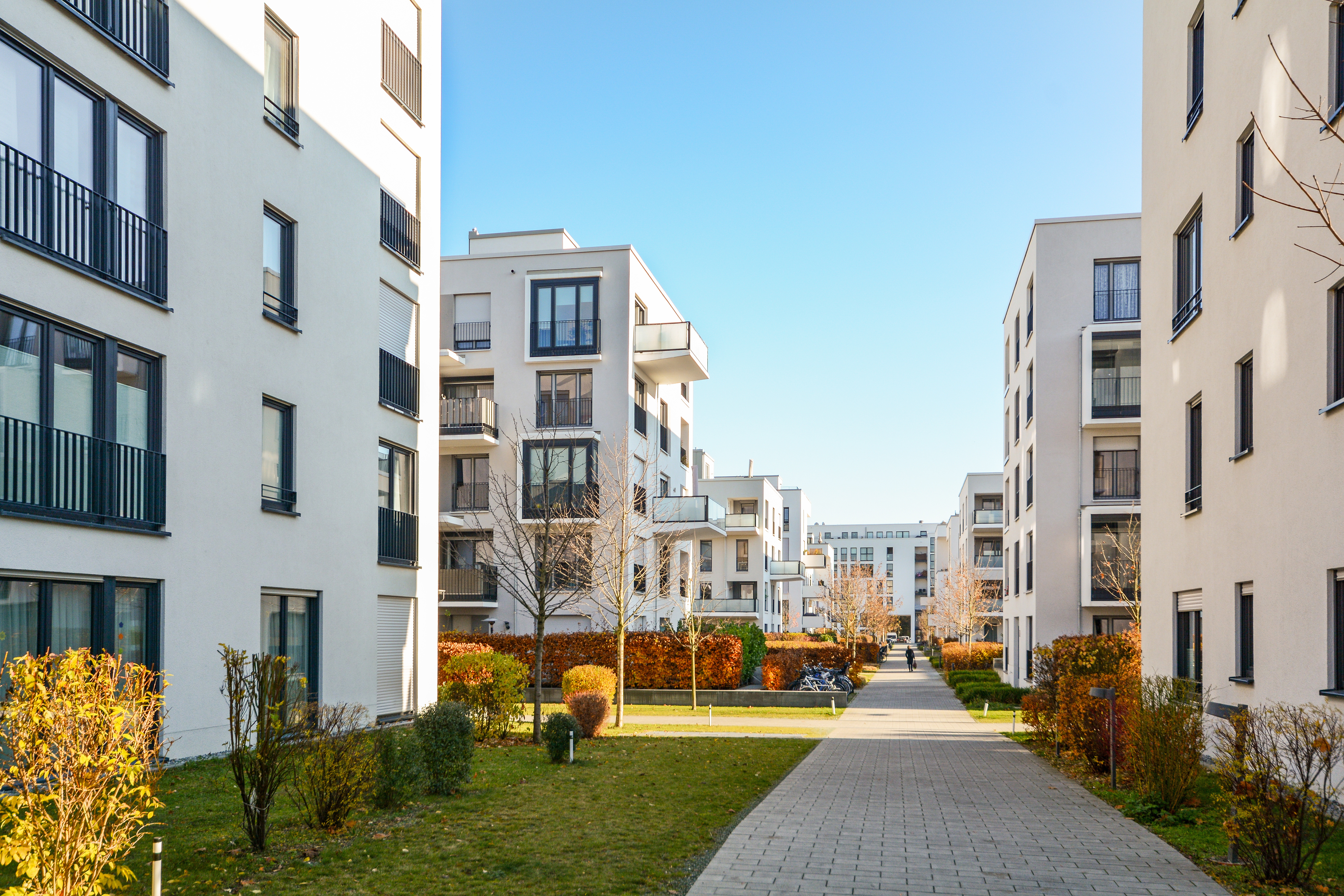 ACCURATE REAL-TIME DATA
Single source of truth
The status of work on-site is constantly changing. Stay ahead and never be in the dark again with a single source of truth that unlocks on-site clarity like you've never seen before. Replace manual, disjointed spreadsheets with connected, real-time information.
Pull all your activities into a single digital platform.
Track progress, progression and quality against your production plan.
No more chasing. Always know what is happening down to the finest detail.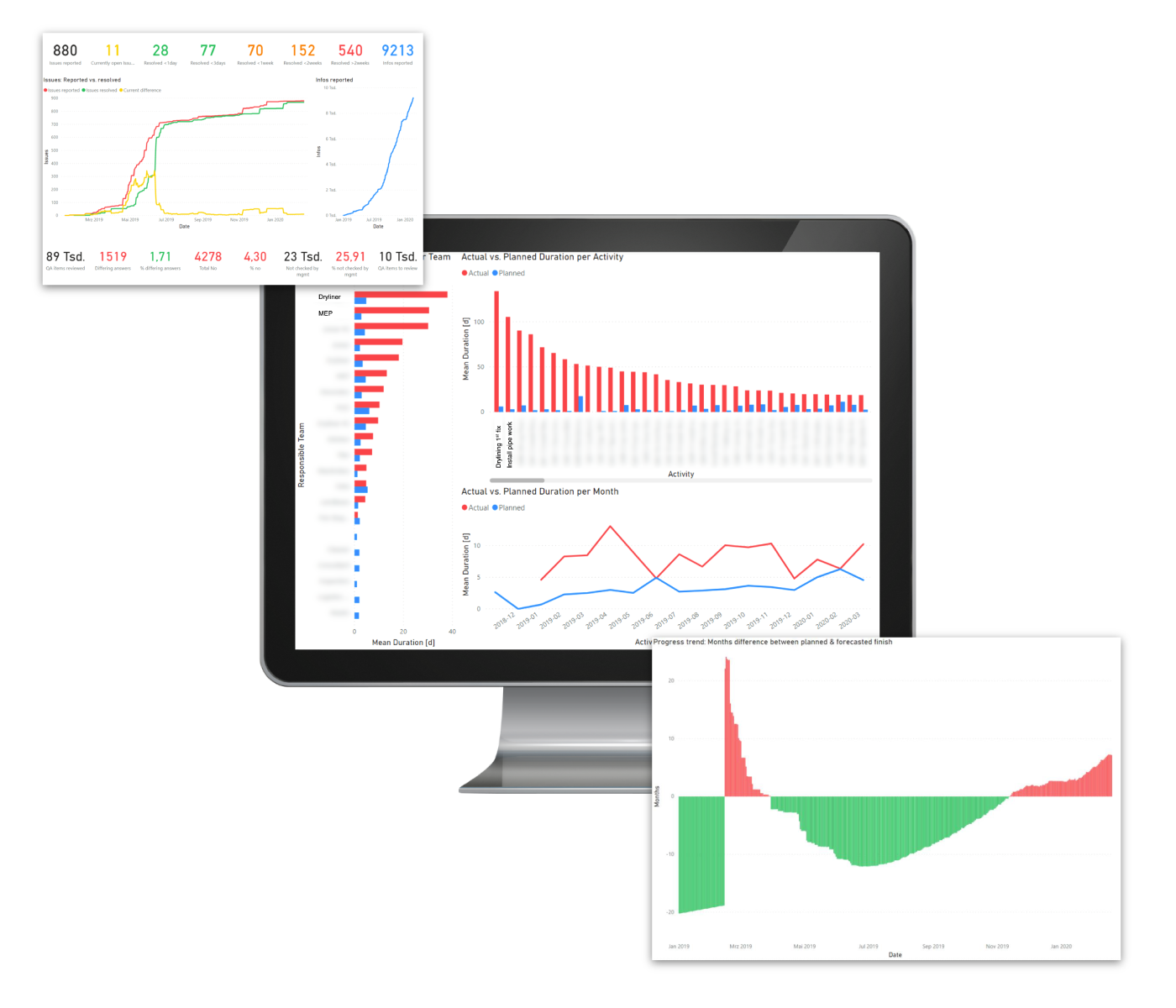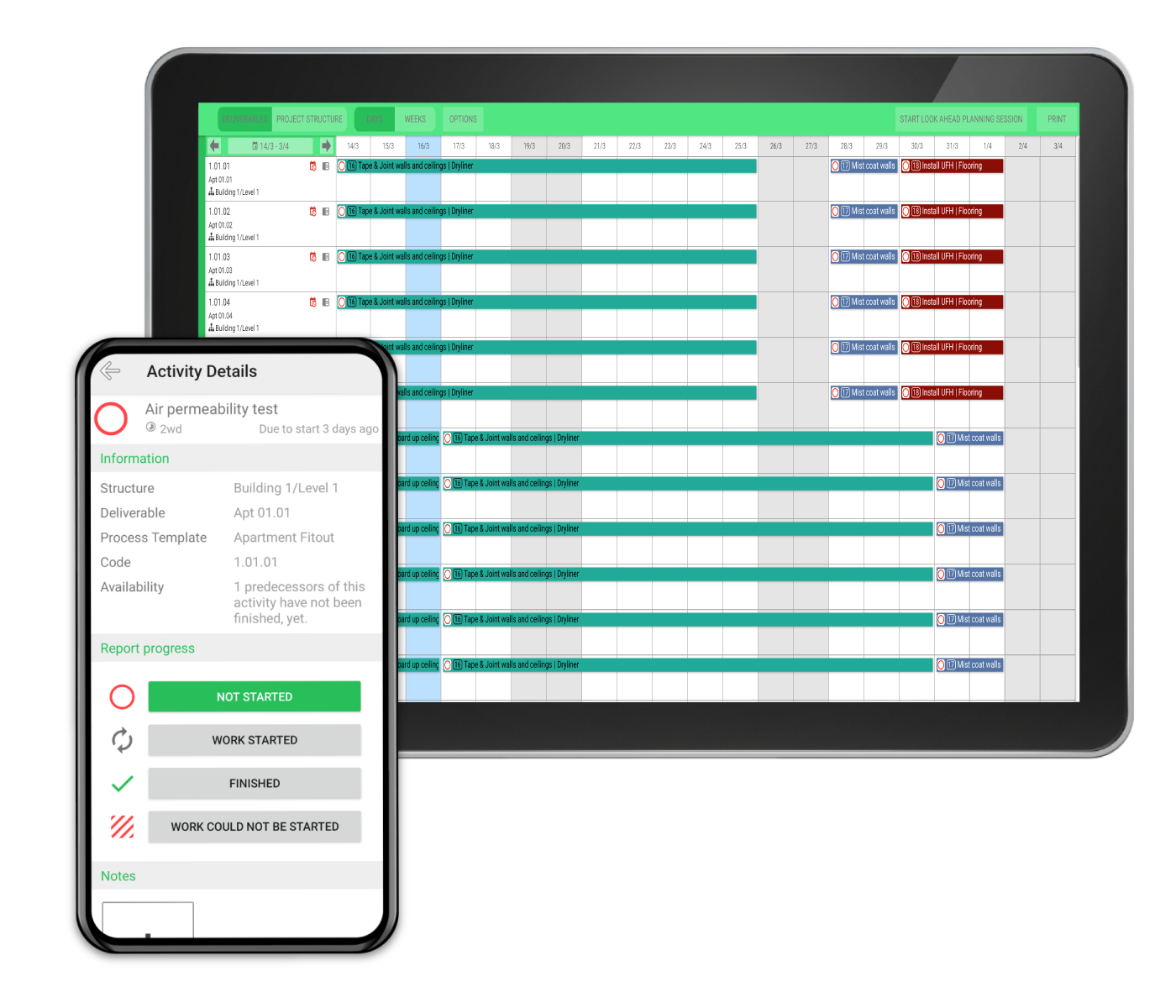 STANDARDISED SEQUENCES
Scale your work - quickly
Fitting out multiple types of apartments? Create sequences of work for residential units based on proven methods and quickly rinse and repeat to boost your production.
Use your existing data to identify best practice techniques.
Supercharge on-site efficiency with predefined sequences.

Standardise your processes to significantly reduce errors and reworks.
The numbers don't lie
Sablono can help you deliver your apartment build faster with greater clarity and accuracy.
>1M
Number of activities tracked
Book a demo to learn how Sablono can help you on your next project.
QUALITY & COMPLIANCE
The Golden Thread
Build better and safer. Built-in quality control and quality assurance help you to dramatically reduce reworks so you don't have to go back and fix mistakes later. Stay compliant with regulations and protected against future claims.


Have trades submit QA checklists, notes and images that are directly attached to activities.
Confirm or reject work based on your predefined criteria.

Conduct root cause analysis to prevent the same issues from arising again.

Automatically create a fully accountable digital audit trail right from the start.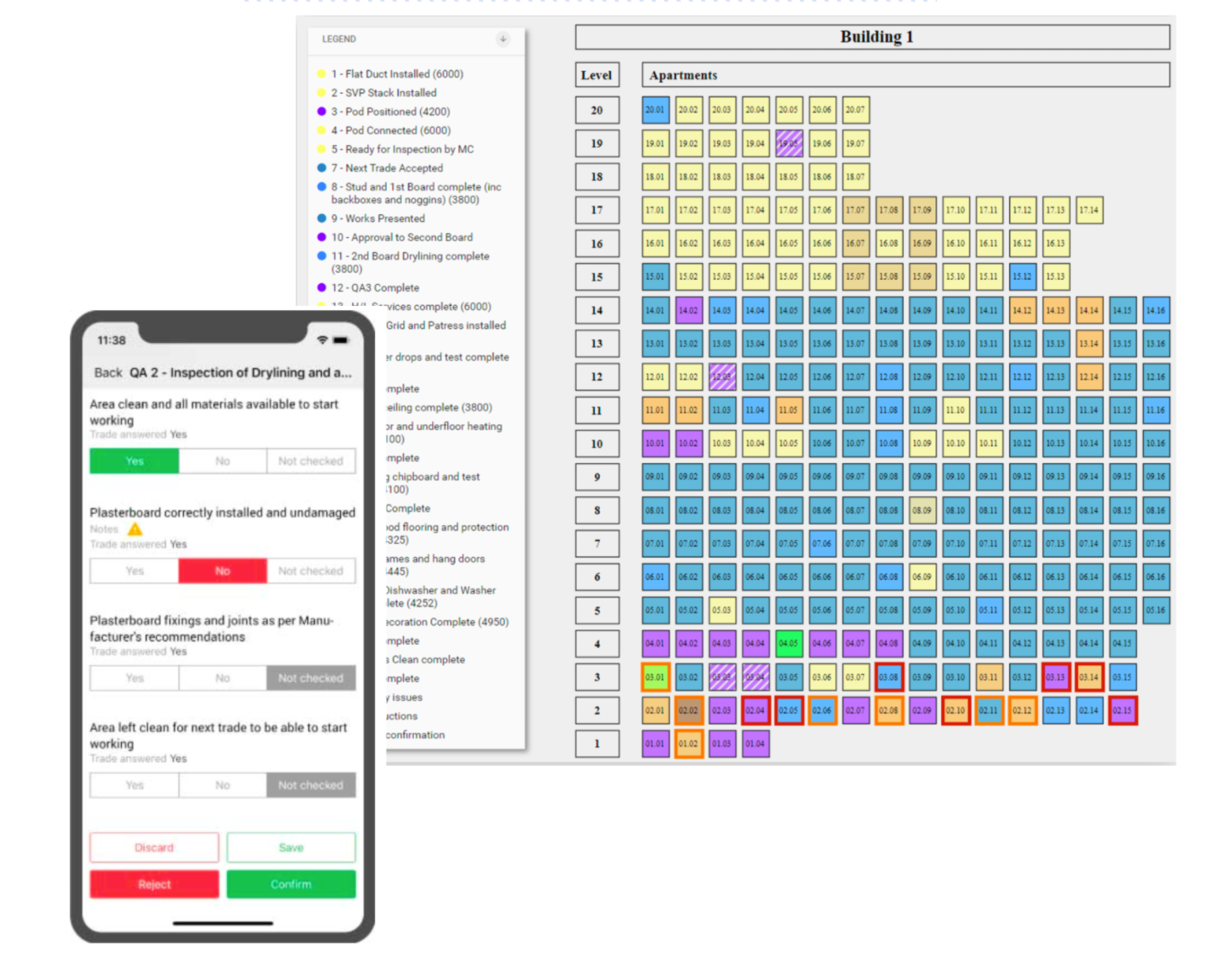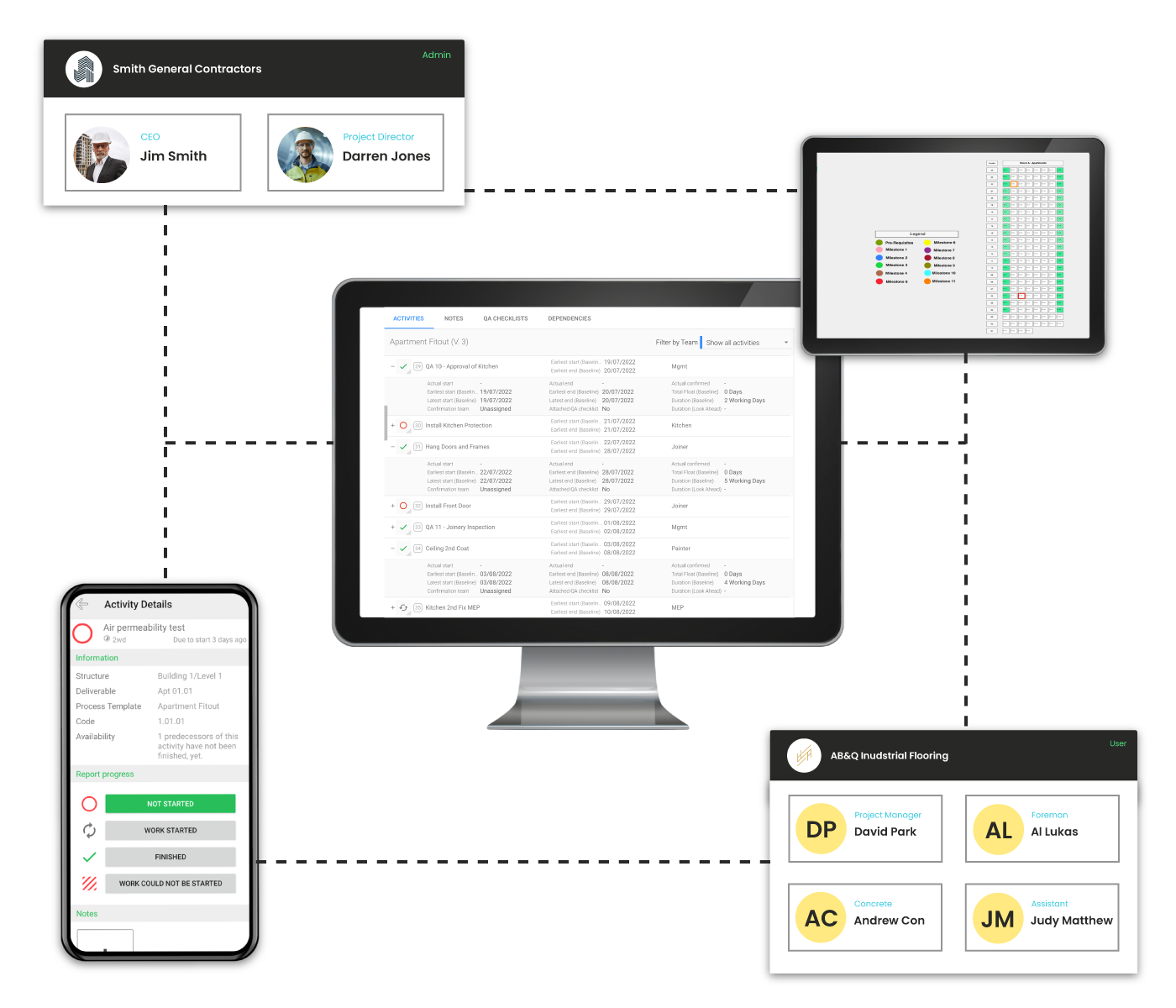 CENTRALISED DIGITAL SYSTEM
Collaborate with ease
Connect the disjointed supply chain with a centralised digital system that makes on-site coordination simple. Boost productivity across your project and reach completion in record time.


Connect your entire construction supply chain.
Have trades report on the status of works, quality checklists, obstructions and more.
Simplify trade handovers with a fully digitised handover process.

Stop chasing. Gain instant, easy access to information.
GRANULAR PROJECT INSIGHTS
Get it right first time
Other solutions simply document the car crash, Sablono stops the car crash from happening in the first place, with granular-level project details that allow you to clearly see issues before they happen.


Streamline your processes with semi-automated workflows.
Create look-ahead plans that prevent you having to go back and fix mistakes later.

Dramatically reduce reworks, optimise production and boost margins.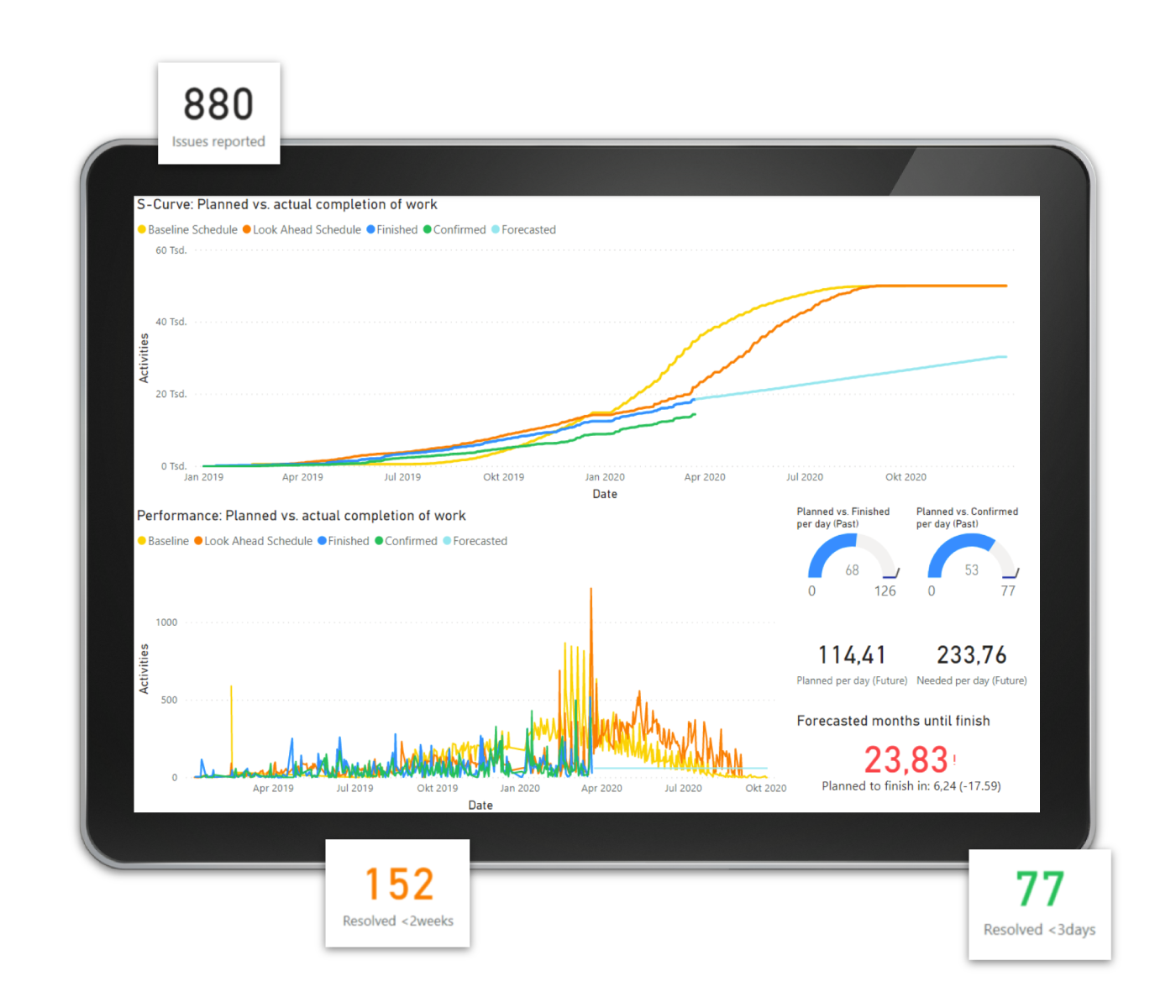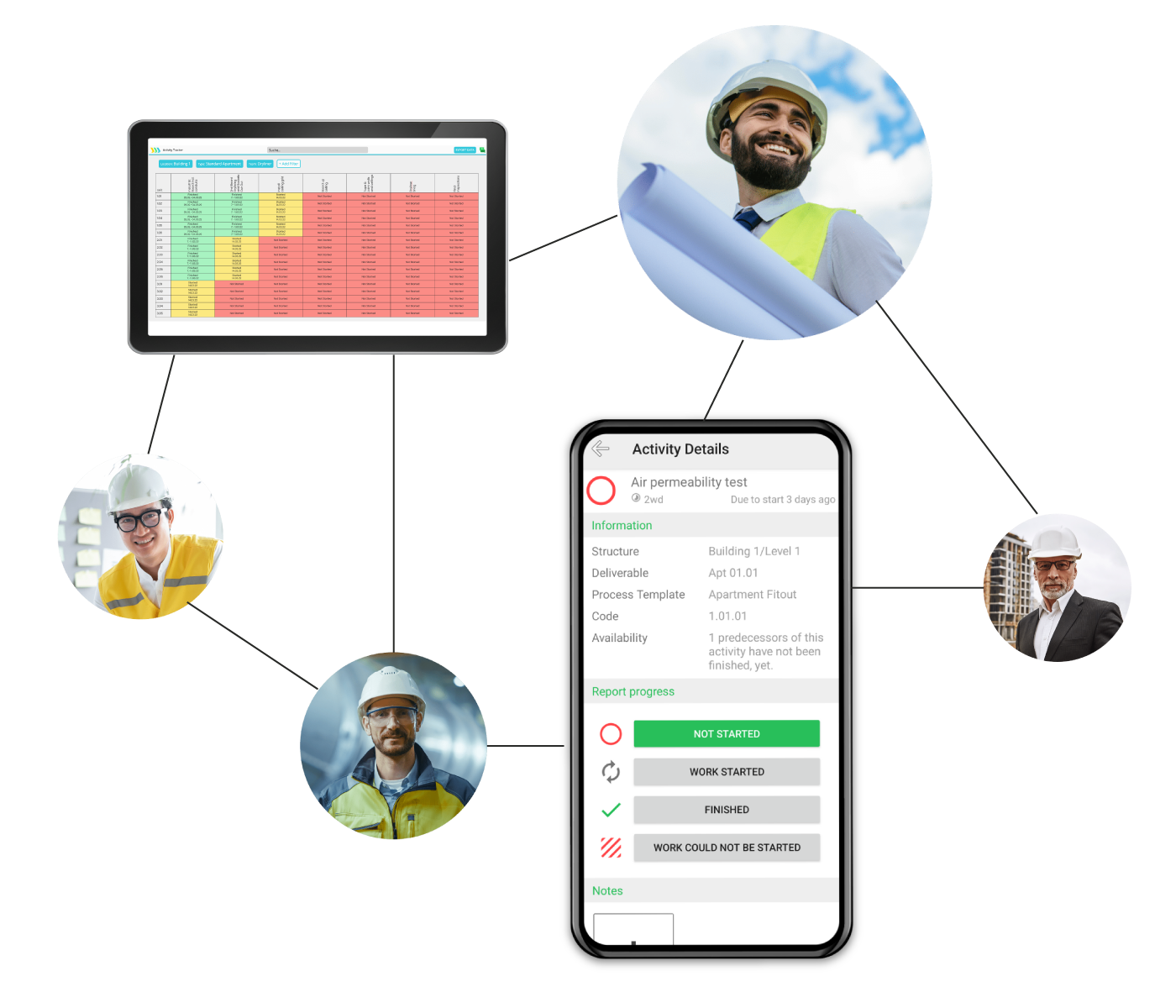 Transparent status reporting
Unlock accessible real-time, structured project data that provides true clarity. Automatically generate a fully accountable audit trail of everything that happens onsite.
Define the flow of trades, responsible companies, durations and quality checks. Sign-off processes based on best-practices. Standardise your workflows.
Connect your entire supply chain in Sablono. Have trades easily report the status of their activities in the Sablono app. Automatically notify trades when work is ready for them to complete.
Automated dashboards & reports
Create custom KPIs and dashboards using data analytics. Understand your progress with planned vs. actual dashboards. Report progress against your activities.
Create cost packages and assign a budget to each of your activities. Determine the commercial state of your project in real-time. Clearly see who needs to be paid what.
Convert your drawings into automated visual trackers. Access real-time progress and quality data. Easily keep track of your project as it progresses.
Attach digital QA checklists, notes and photos to your units. Confirm or reject activities based on pre-defined criteria. Uncover the root cause of quality issues.
Create look-ahead plans for your activities while keeping the Baseline intact. Adapt your schedule based on reliable progress data.
RESIDENTIAL CONSTRUCTION SOFTWARE
Schedule a personalised demo
Want your next apartment fit-out our build to be the most efficient yet? Book your personalised demo and one of our experts will show you how you can get your project completed in record time.