Your project like you've
never

seen it before

Sablono keeps humans in the driving seat while making it easy for your team to do what they do best.
Next-level project clarity
Always know what's done and what's not done. Track your project at the most granular level of who did what based on real-time project data directly from your site.
Structured project data for clear insights into what's done vs. not done.
Generate project KPIs and reports to clearly understand your project.
Replace disjointed spreadsheets with Sablono's automated visual trackers.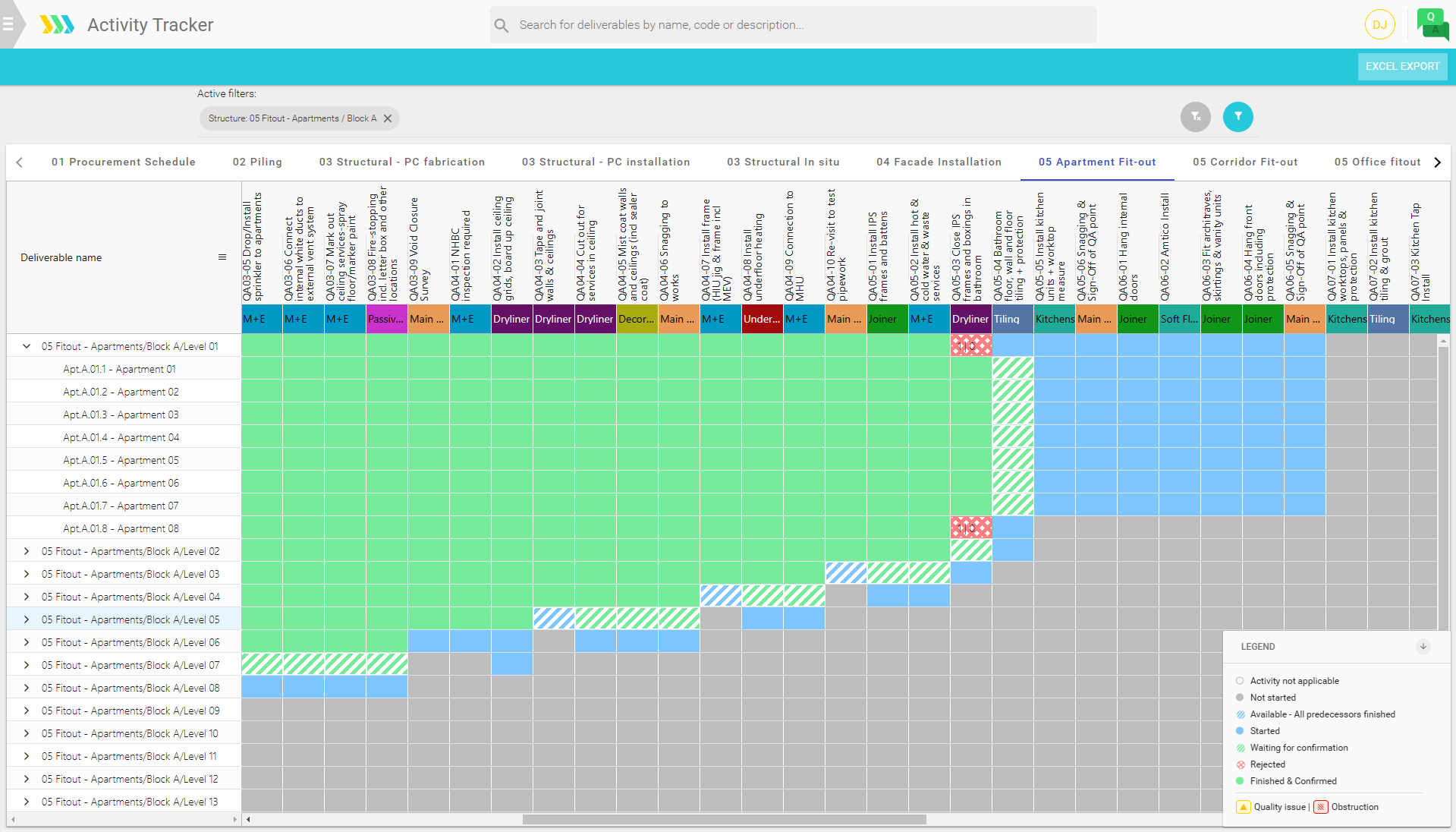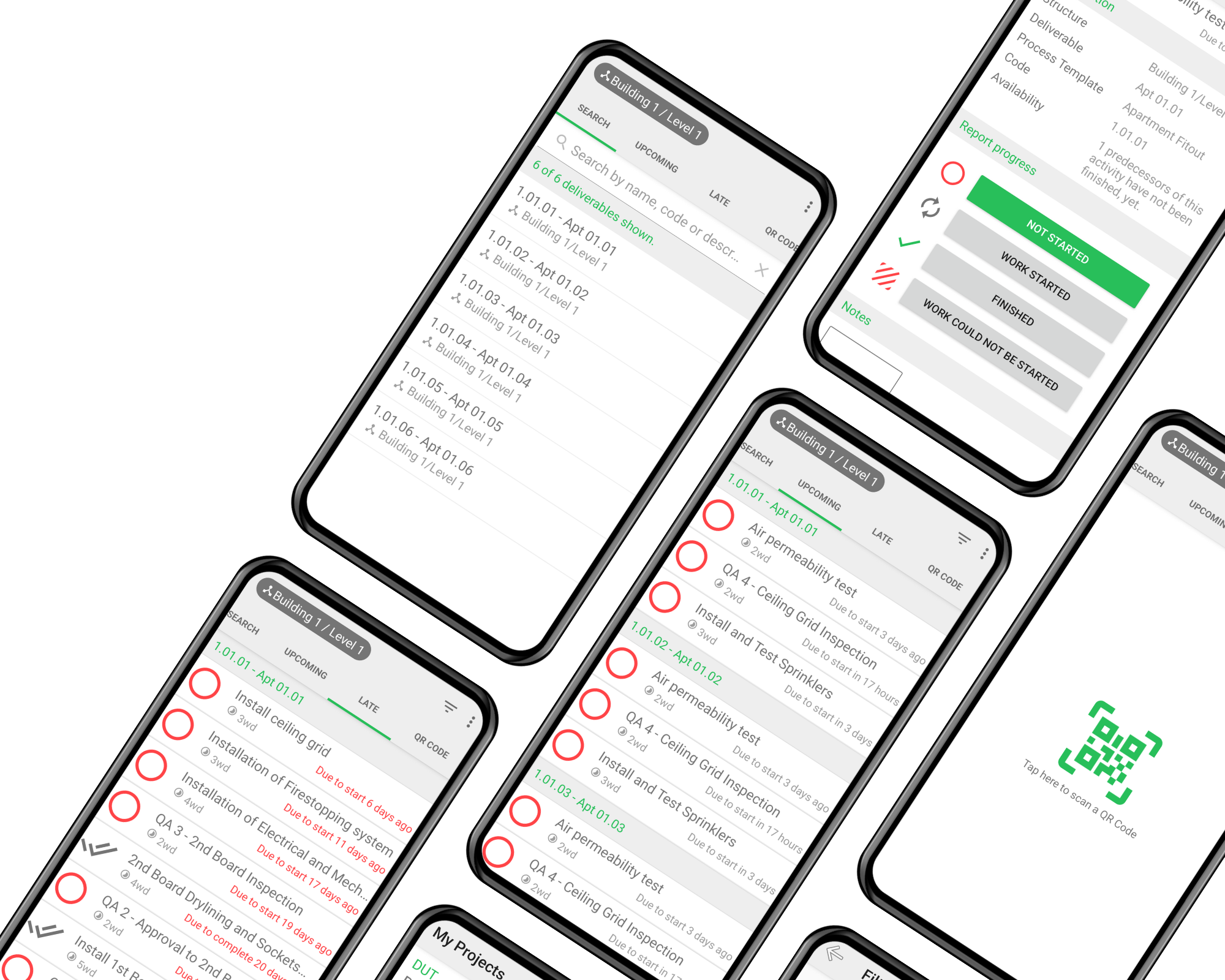 Progress tracking made easy
Tired of uncoordinated site walks? Collaborative progress tracking connects trades and gives real-time accurate progress updates.
Trades report their progress as they complete their work.
Digital trade-to-trade handovers streamline the handover process.
Replace disjointed progress trackers with a single connected system.
Track hundreds of thousands of activities across your teams, subcontractors and supply chain.

Try Sablono's progress tracking for free with Track Free.
See Sablono in
action
All onsite progress at your finger tips
On-the-fly progress and quality documentation
Create project documentation on the fly and have peace of mind that you always have the information you need at your fingertips.
Create an out-of-the-box digital audit trail as your project progresses.
Automatically generate The Golden Thread of information right from the start.

Easily hand over the required QA documentation to your client.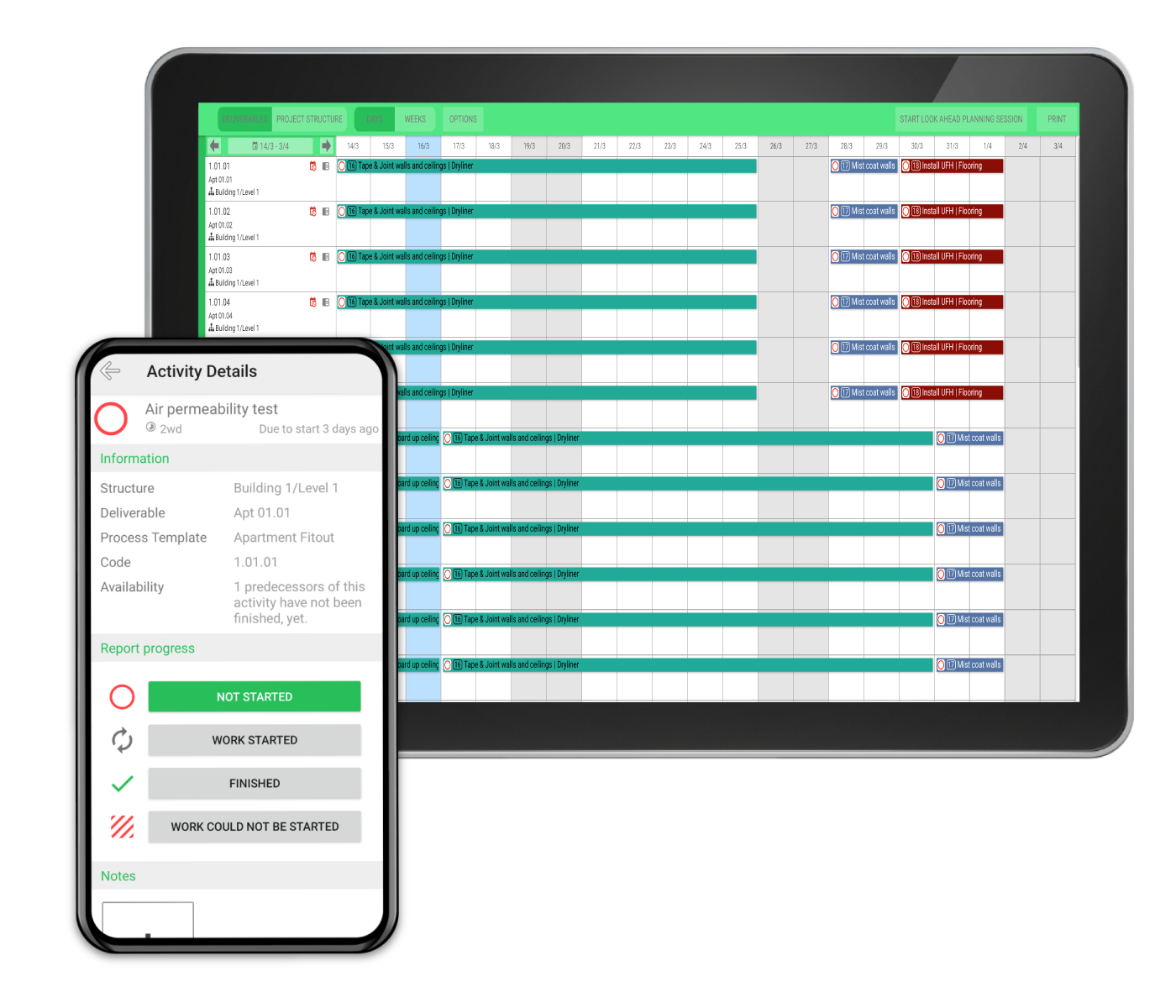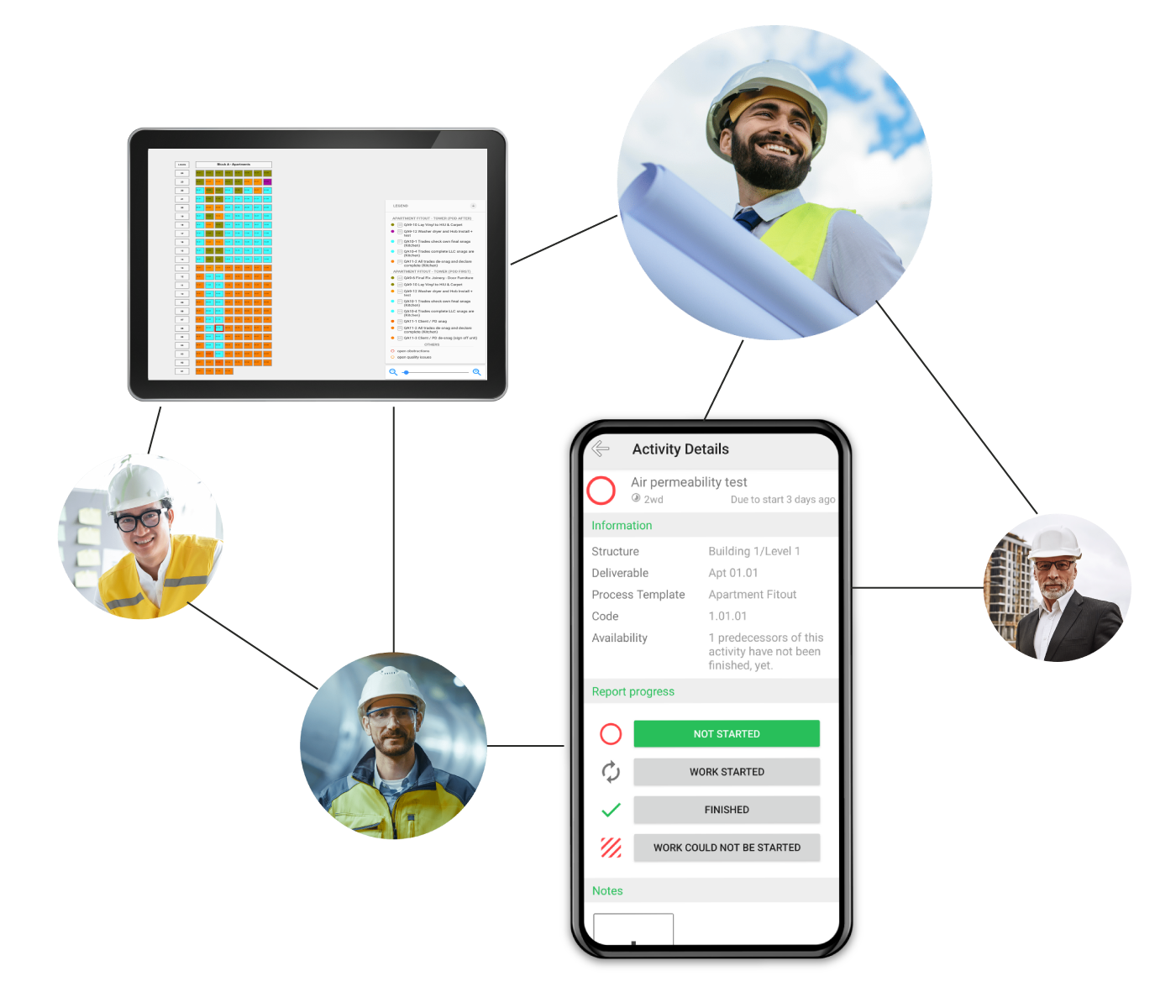 Single source of truth
Replace multiple spreadsheets with a single centralised system that connects everyone and everything on your project.
Exchange disjointed data with a single source of truth that's updated in real-time.
Connect your entire construction supply chain in the Sablono system.
Remove siloes and transition to collaborative working with ease.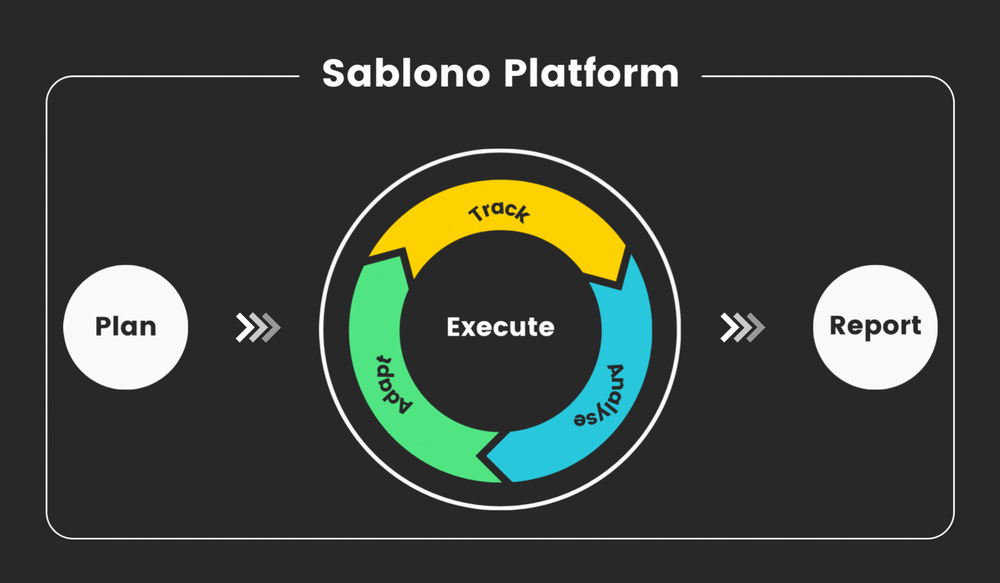 Discover Sablono
Want to learn how Sablono can help you on your next project? Get a personalised demo.